Recently I had the pleasure and good fortune of visiting the Van Gujjars, a buffalo breeding transhumant community that traditionally migrates between their winter stays in the forested foothills of the Himalayas and alpine pastures in the summer. As our host and guide, Meer Hamza, founder of the Van Gujjar Tribal Yuvak Sangathan, explained, the identity of this community is based on its intimate relationship with the Gojri buffalo breed that is able to climb up incredibly steep hillsides and produces totally natural – and cruelty free – milk is processed into butter, ghee, paneer and khoa, with male buffaloes being sold to farmers who use them to genetically upgrade their own stock.
The Van Gujjar way of life is about the most ecologically positive one can imagine, with their seasonally used homes built only out of natural materials and an almost complete independence from fossil fuels and non-solar energy.
One would think that the Van Gujjar's role in producing food without the usual externalities and in harmony with nature would be recognized and merit all possible support, but instead they face constant harassment on their migrations and are threatened by eviction from the Forest Department, as much of their territory has been declared a national park.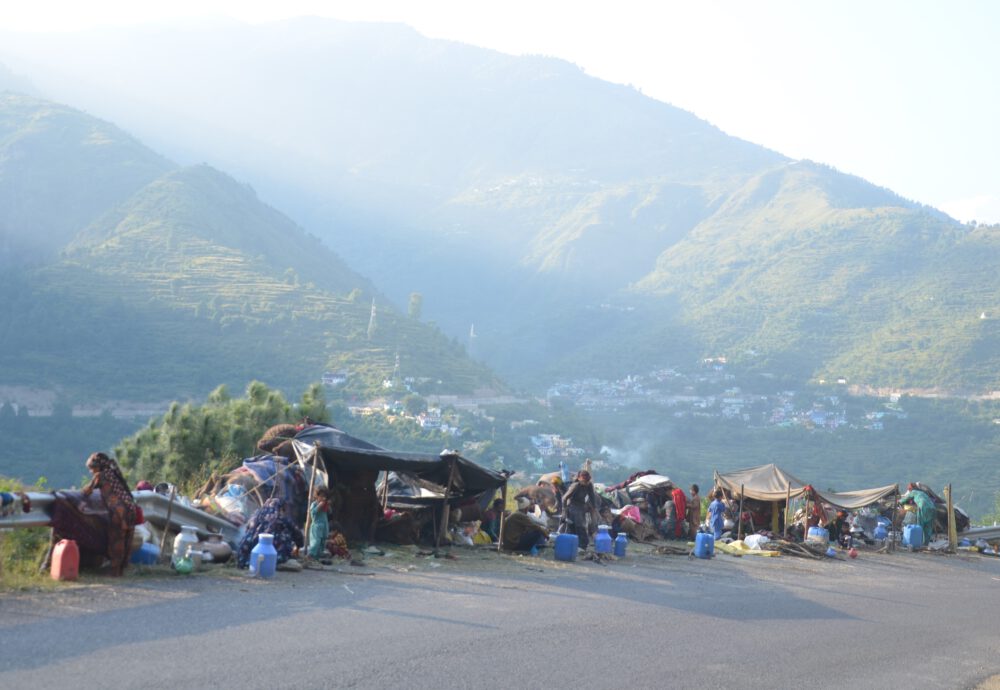 This battle has already been going for decades and taken on many twists and turns, too complex to reiterate here. Suffice it to say that life is made difficult for people who basically conserve nature, although India, together with almost all other countries, is a signatory of the legally binding UN Convention on Biological Diversity (CBD).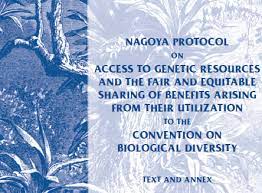 It is now twelve years ago that the Nagoya Protocol on Access to Genetic Resources and the Fair and Equitable Sharing of Benefits arising from their Utilization was negotiated as an addendum to the CBD to ensure benefits reached those communities that actually steward biological diversity and are holders of traditional knowledge on genetic resources. The Nagoya Protocol obligated its parties to encourage the development of Community Protocols in which indigenous and local communities would document their role in the conservation of genetic resources and biological diversity. It was hailed as a milestone by both governments and Civil Society,including my own organization. Together with like-minded NGOs we jumped on this opportunity enthusiastically, expecting it to be an avenue to finally get recognition for pastoralists and their biodiversity conserving ways. We catalysed a number of 'biocultural community protocols' by a number of pastoralist groups, including several in India, but also in Kenya and elsewhere. Only to find out that they were totally ignored and had no impact whatsoever.
Looking back on almost twenty years of advocacy, it seems to me that the UN Convention on Biological Diversity has not really made any difference. It was ill-designed from the start by placing biodiversity and genetc resources under control and ownership of nation states rather than declaring them as our common global heritage. As most biodiversity is found in the South, while its commercial applications benefitted the North, this probably seemed an equitable approach that would compensate the so-called 'developing countries' for past injustices. Furthermore, the move was supposed to encourage countries to steward their biodiversity, but in practice it has reduced biodiversity into a commercial good. Those communities who actually protect biodiversity by means of their way of life continue to be ignored, left unsupported, or and evicted from the ancestral territories they conserved.
One of the several attempts of promoting conservation partnerships with indigenous communities, is the Dana Declaration on Mobile People and Conservation that was the outcome of a workshop held in Jordan by conservationists in 2002. Recently a follow-up workshop (Dana +20) was held, this time with representatives of pastoralist and other mobile communities that put together the Dana+20 Manifesto on Mobile Peoples
Will the manifesto be heard at the upcoming 15th Conference of the Parties (COP 15) of the UN Biodiversity Conference that will take place in December in Montreal?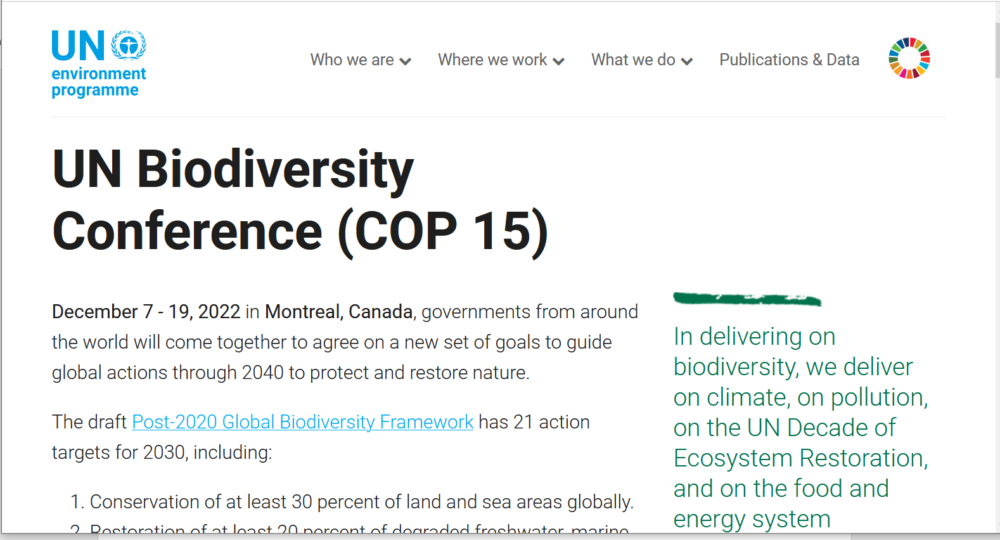 There is always a lot of fanfare around the COPs, but in reality few if any benefits have trickled down to the communities who live with biodiversity. Besides the Van Gujjars, look at what is happening in Tanzania with the Maasai being evicted, and closer to home, there are the few remaining Raika pastoralists who are threatened by the establishment of a tiger reserve in their monsoon grazing grounds, although they are singlehandedly responsible for the conservation of India's dwindling camel population.