Forgive me for engaging in some self-promotion, but I am incredibly excited to share that my new book Hoofprints on the Land. How traditional herding and grazing can restore the soil and bring animal agriculture back in balance with the Earth will be launched on 5th January at the Oxford Real Farming Conference which is the 'largest gathering of the agroecological movement on the planet, dedicated to transforming food & farming systems for good'.
I could not think of a better venue for releasing Hoofprints which is published by Chelsea Green Publishing, both in UK and USA.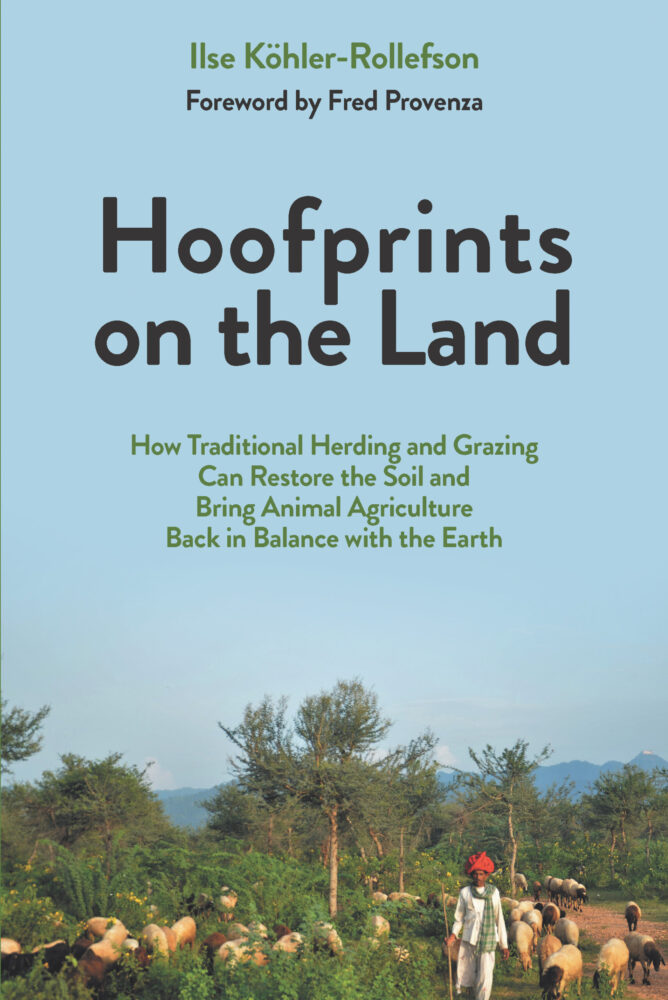 This is how the publisher describes it:
A timely, powerful but also incredibly lyrical book about nomadic pastoralism and how traditional herding cultures are not a thing of the past but a regenerative model for the future. Nomadic herding is the most ancient and natural means of keeping livestock, and this book debunks the myth that animal-free agriculture is the only way forward for a healthy planet.

Hoofprints on the Land is Ilse Köhler-Rollefson's passionate rallying cry for those invisible and forgotten herding cultures that exist all over the world, both of ancient heritage and modern pioneers. These are people that tend their flocks, from alpacas to reindeer, cattle and sheep, camels, goats and yaks, in harmony with the land and in partnership with their animals, a relationship that is founded not on exploitation but reciprocity.
Hoofprints is already available for pre-order from Chelsea Green Publishing (in the USA), Amazon, and some other bookshops which ship globally.