Lokhit Pashu-Palak Sansthan (LPPS) recently organised an experience sharing workshop about Biocultural Protocols for those groups of livestock keepers that have already undertaken such an exercise. So far there are only a handful of them, and the ones that made it to the meeting were the Raika, the Banni buffalo breeders, the Kutchi camel breeders and the Jaisalmer camel breeders. The Kuruba shepherds of Karnataka were also represented by Nilkanth Mama and a colleague.
While the pastoralists unanimously underlined the importance of BCPs, it was also quite evident that a lot of uncertainty still surrounds the concept and that undertaking the process is by no means easy or fast. It requires time, resources and commitment for it to be of value. Nevertheless, BCPs are a crucial and even essential tool – for groups of marginalised people that traditionally have not attached that much importance to land ownership and are now losing out rapidly. The Raika, for instance, never really tried to claim land rights after Independence, since they believed there was plenty of it and they preferred mobility for their animals, even placing taboos on building permanent houses. Now they are suffering from this ignorance, as Dailibai Raika elaborated.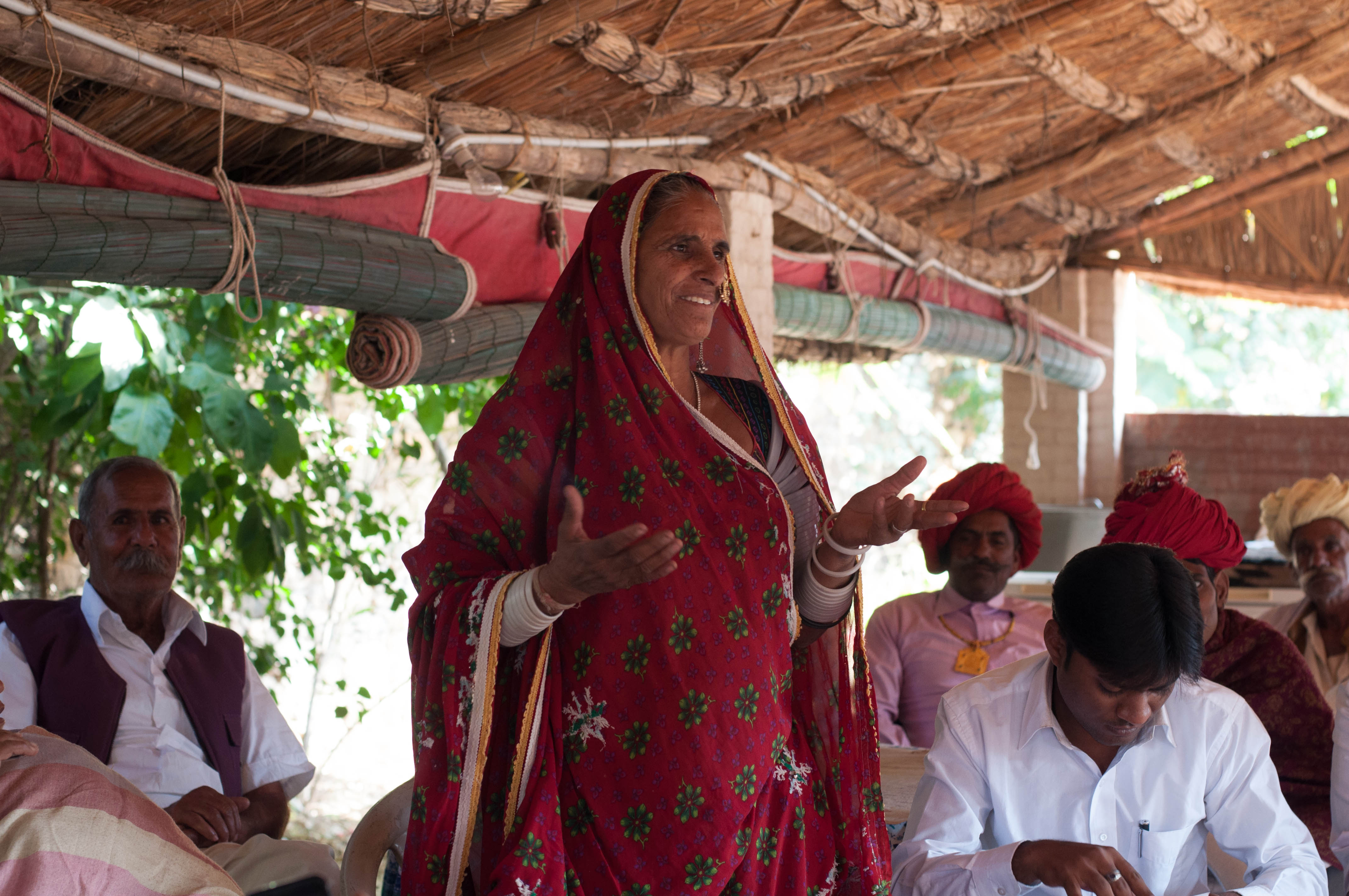 Biocultural Community Protocols were originally conceived in response to the Convention on Biological Diversity (CBD) and as the basis for Access and Benefit Sharing agreements with communities. However, they have developed since then and other legal frameworks than the CBD may be even more important reference points – such as the Right to Food.
The essential elements of BCPs are documentation, awareness raising and knowledge about rights under national and international loegal frameworks. How best to implement them, what methodologies to use, how to ensure their integrity – these are the questions that are currently being adressed by various non-government organisations. However, the communities themselves also need to get into the action and push the processes.
Supporting and facilitating this will be a major strategy of LPP and its partners in the near future – because without decentralised small-scale livetsock keepers, livestock keeping will never become sustainable. See the photostory about this subject by Greenshoots and stay tuned about the more detailed report about the BCP Experience Sharing Meeting that will be put on line shortly!
In the meantime more photos by Dipti Desai about the meeting can be seen at this link.