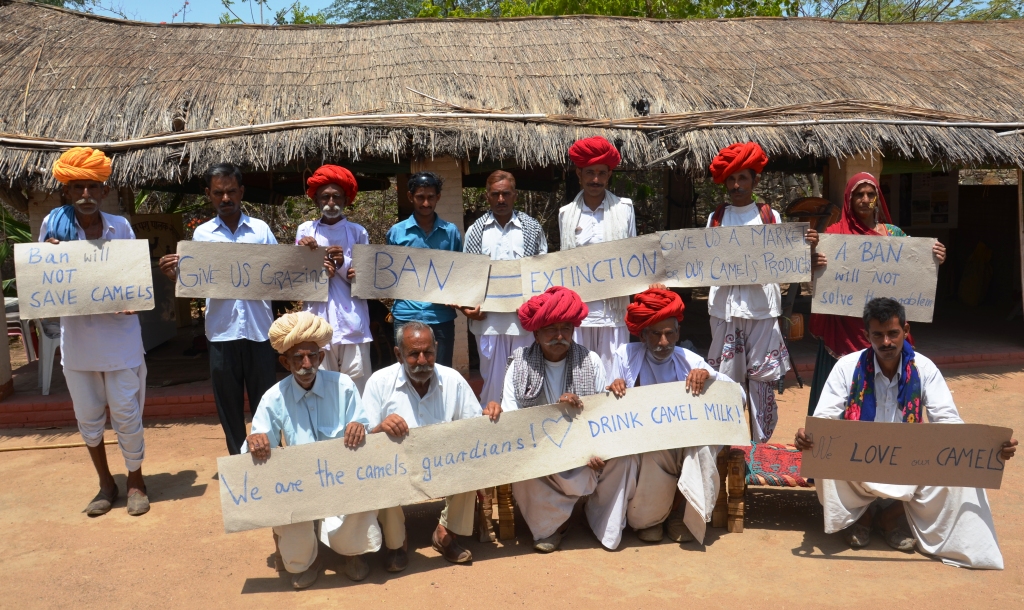 Camel breeders are happy that the camel will receive protection, but are worried about te planned ban on moving camels across state borders
Yesterday camel herders from both Maru and Godwar Raika communities met at Lokhit Pashu Palak Sansthan's headquarters to discuss the implication of the planned ban on taking camels outside the state. They fear that this will undermine their livelihoods as even fewer buyers may come to the Pushkar Fair this year. Already sales have been very low in the last few years as demand for draught animals has declined. For more about the gist of the discussions, please see the press release of LPPS.
Later in the day, Rajasthan's cabinet declared the camel as state animal, announcing a number of protection measures. But unless they help to generate income they will not solve the problem of declining camel numbers. Camels will only be kept if there are economic incentives to do so, as the case of Pakistan with its burgeoning camel population of one million head illustrates.