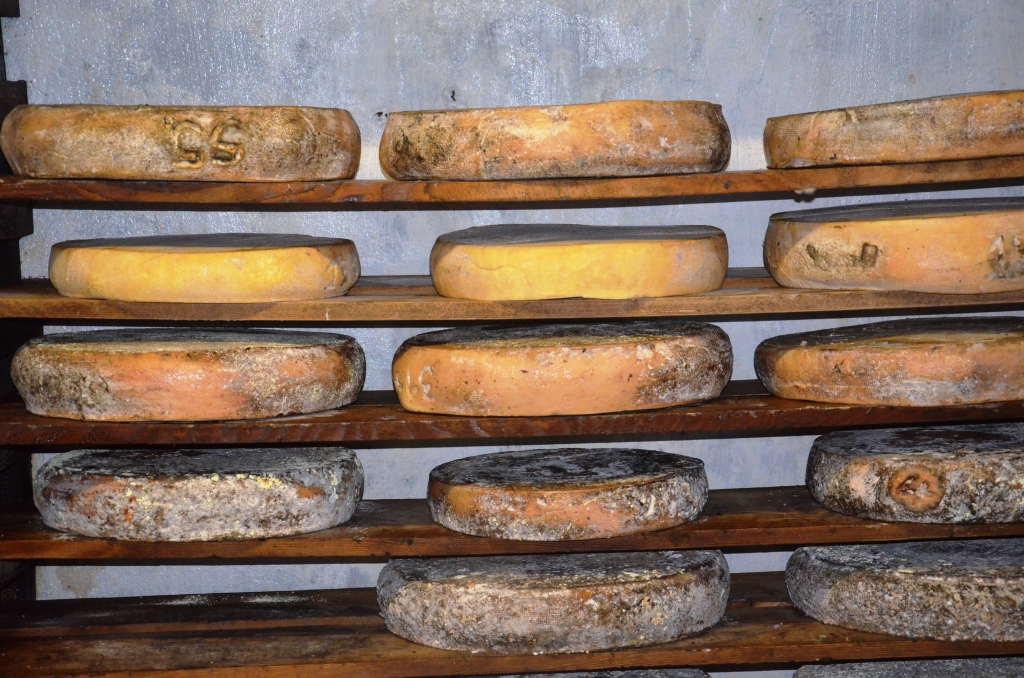 More! Faster! Cheaper! Mass production is the mantra of global livestock development as breeding companies create ever more productive genetics and farmers and countries are caught  in cut-throat competition worldwide. "Producing more with less" is also the guiding principle of the Global Agenda for Sustainable Livestock (GASL), a multistakeholder platform that seeks to make livestock production more sustainable, both environmentally and socially.
The spiraling pressure has not been good to livestock producers. Exhorted to "grow or go", they need to invest heavily in infrastructure and additional animals if they want to stay in business. They get caught up to the hilt in debt, as my colleague Evelyn Mathias has shown in her study "Livestock out of balance. From asset to liability in the course of the Livestock Revolution?". In all developed countries the number of farmers that can make a living from livestock has plummeted precipitously and this is being repeated in the emerging economies, such as Brazil, China, Thailand, and India, as well as Eastern European countries that have recently joined the European Union. Its a trend that does not forebode well for the sustainability of the livestock sector as holdings become ever bigger leading to huge problems with manure recycling, public health and animal welfare, besides abandoned rural areas.
Yet its still possible to buck the trend and make a decent living from keeping a small number of animals which do not even need to be "highly productive" in the conventional sense, and even enjoy doing so!  The secret is to make cheese. This is the lesson learnt during a recent whirlwind tour to artisanal cheese makers in three European countries originally inspired by the desire to test whether cheese making would be an option for processing camel milk in Rajasthan.
Our first stop was Robert Paget in Lower Austria who produces camembert and mozzarella from about 30 goats and a dozen buffaloes. Robert started out more than 30 years ago with a single goat and believes in growing in quality rather than in quantity. He has a long waiting list of customers – both individuals and gourmet shops – who have to order their cheese quite sometime ahead. Robert covers almost the entire value chain, although he rents the land that produces the fodder for his herds. He has help to milk, but makes and sells the cheese entirely on is own and still finds time to share his knowledge in cheese making courses at home and abroad and supporting the local Slow Food movement.
The next stop on our tour was Northern Italy where we had the pleasure to meet Alessandro a very young man in his early twenties who has embarked on a cheese making career. Alessandro is crazy about his goats and he loves what he is doing – the only downer being the inordinate amount of bureaucracy he has to put up with.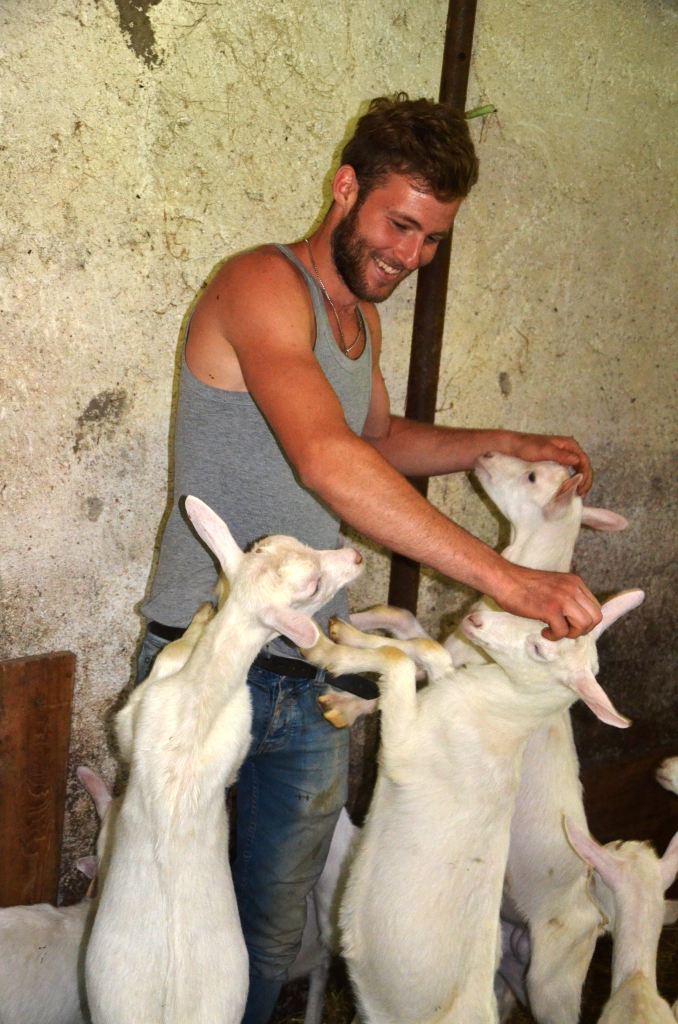 Over the span of a few years and with small investment he has built up a faithful clientele for his cheese which he is crafting with the help of his mother in a tiny production unit in his parents' garden. His enthusiasm – and his lovingly hand crafted cheeses – are absolutely enthralling.
Another interesting experience was waiting for us in the Alsace region of France at the Pensées Sauvages farm of the Baumann family in Linthal. "Pensées sauvages" has the double meaning of wild pansies and wild thoughts which I found very appropriate, as the Baumanns keeps about 30 cows of the Vosges breed which have average milk yields of just above 3000 l. In the European context where dairy farmers usually need well over a hundred high performance cows to make a living, such figures indeed seem to be a wild idea. But here two generations lived well from this enterprise that creates premium organic Munster cheese, a local specialty that is protected by an Appelation d'Origine Controlée (AOC), a French type of Geographical Indication and can be made only from milk produced in the high meadows of the Vosges.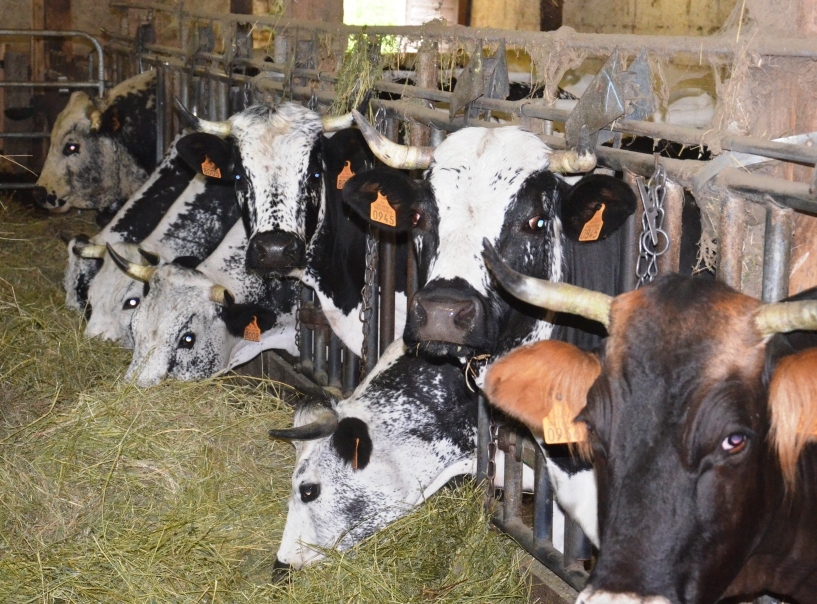 Here too there were two generations absolutely loving what they were doing and producing high quality food with happy animals – in a way that seemed against the odds.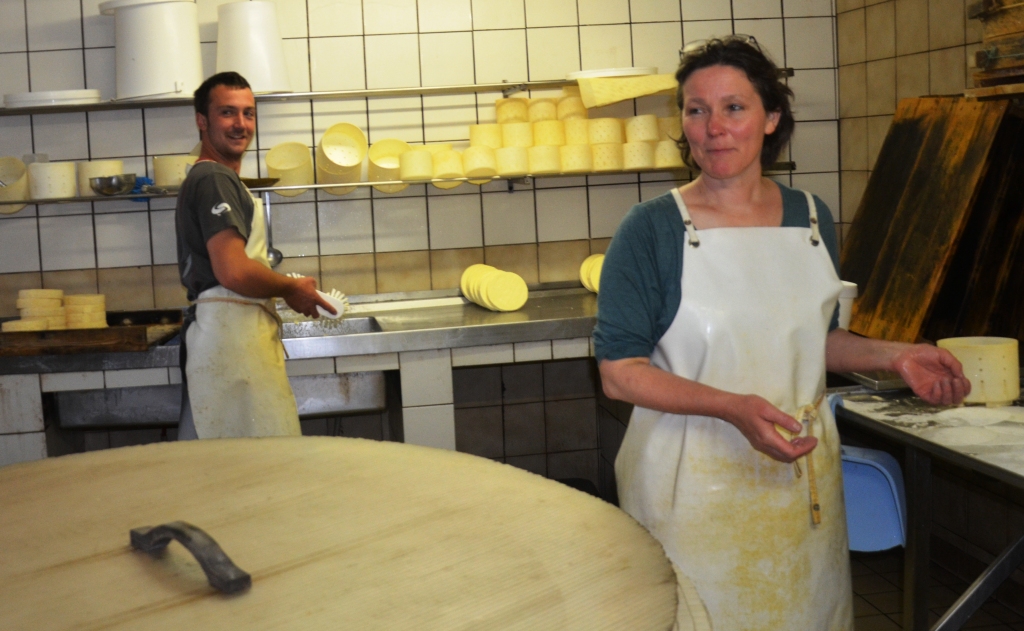 Some observations:
All three cheese makers were first generation farmers coming from a non-farming background.
All of them seemed to be doing well – their secret being to have built up their own value chains and being in control over it  – starting with the feed or access to grazing land to the  sale of the premium products.
There did not seem to be a downside – except of course hard work every day of the year. But everybody benefitted: landscape, animals, farmers, quality of food and consumers.
More support – and less bureaucracy – for such kind of enterprises would go a long way towards making the livestock sector more sustainable. In Europe it would enable more people to come back from the cities and revitalize the rural areas. In developing countries  this could be a model for generating rural income opportunities and curbing high unemployment rates.
We are convinced of the potential of cheese making – the only question is whether it will work with camel milk in Rajasthan!