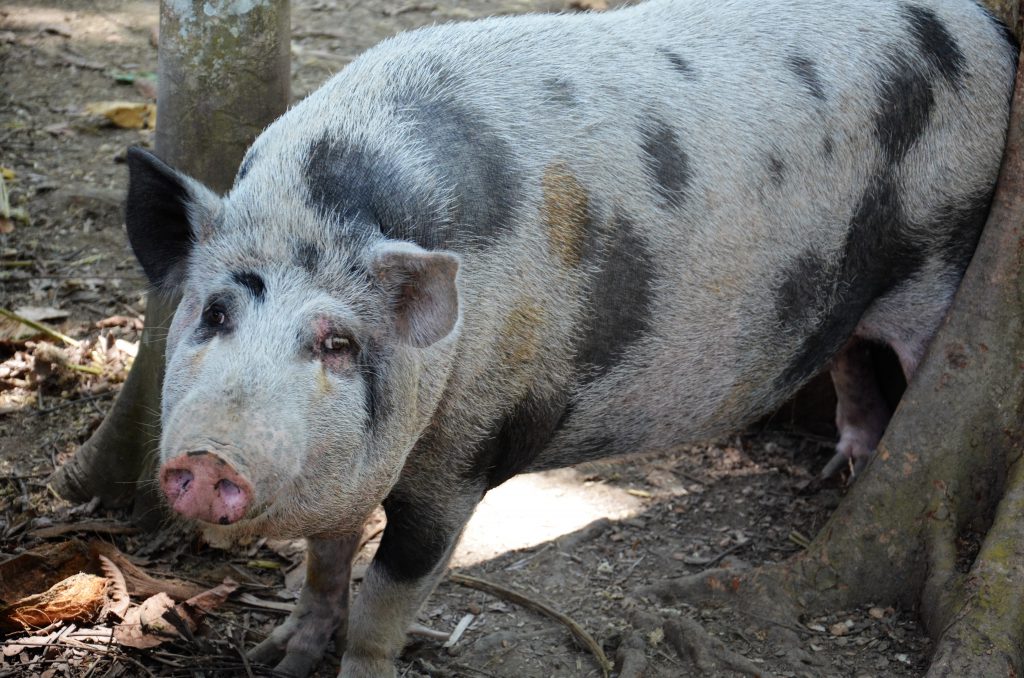 Spending most of my time with pastoralists, I don't often have to do with pigs, although there are exceptions. I had the good fortune to meet the pig nomads of Odisha due to my friend Dr. Balaram Sahu who runs a pathe pathshala (moving university for livestock keepers) and has written a booklet entitled Pigs: The Protein Pot of the Poor. And I was lucky to catch a glimpse of the pig culture of Papua New Guinea thanks to the invitation of Dr. Workneh Ayalew who headed the country's National Research Institute on Agriculture in Lae until recently.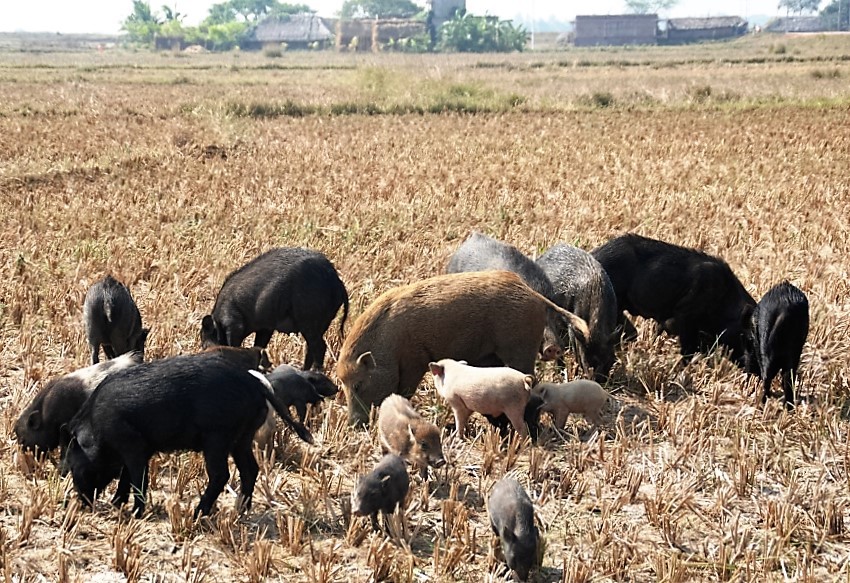 But I am also a member of the Global Agenda for Sustainable Livestock, a multi-stakeholder initiative managed by the Food and Agriculture Organization (FAO) that is doing its level best to create momentum for practice change to make the livestock sector more sustainable. The rationale of GASL is that the livestock sector has problems but also great potential to address the Sustainable Development Goals (SDGs).
So it was with great interest I picked up a book  entitled Pig Tales by Barry Estabrook to learn about the situation in the US pig sector. In a captivating introduction three "tribes" of pigs are distinguished: feral pigs, those kept in industrial systems, and a small minority raised by farmers  exemplifying an alternative to the industrial model. In the second part, we learn about research on the "the nature of the beast", for instance by Candace Croney who heads the Center for Animal Welfare Research at Purdue University. Pigs are extremely intelligent, easily learning how to work with computers and use joysticks, are able to recognize symbols, and even are self-aware. Other studies provide evidence that pigs living in an enriched environment and being treated nicely have better health, bigger litter sizes and higher growth rates. Alas, such crucial research has come to a halt because it was funded by the industry which concluded that it does nothing to improve their bottomline.
The power of the pork industry is indeed the most shocking revelation of this book. As described in a large number of examples its protagonists can ignore and violate laws with impunity, and influence legislation, so it has been impossible to stop the use of antibiotics . Workers rights are worse then when Upton Sinclair wrote The Jungle. Yet, consumers are not entirely powerless as recent pledges by major stakeholders to not use products from sows kept in crates and chickens in cages.
The final chapters of the book show that alternatives are possible in which farmers make a reasonable income, pigs live a happy life without confinement, antibiotic use is restricted to therapeutic indications, and consumers enjoy  a tastier and healthier pork chop. These are win-win situations that should be supported with appropriate policies so that they can capture a higher share of the market.
This book is an eye opener that one can hardly put down, although I skipped a few pages in which the gory details of error prone assembly line slaughter are described.
It re-inforces my sceptical view about using "efficiency" as yardstick for judging and improving livestock systems. Unfortunately, livestock efficiency as currently defined, more often than not occurs at the expense of animal welfare, workers' rights, farmers' profits and consumers' health and tastebuds. And it makes me believe even stronger in the urgency for developing countries to NOT follow the "western model" of livestock development depending on exotic genetics and imported feed, but instead carve out their own farmer/pastoralist centered approach building on local breeds and available biomass.
To me it feels ominous that the largest American pork processor Smithfield is owned by a Chinese company that renamed itself W.H. Group and is registered in the Cayman Islands for tax purposes. Such concentration of transnational control and power can not be healthy for the planet, despite the best efforts of the company to project a responsible image. Do read Barry Estabrook's book!